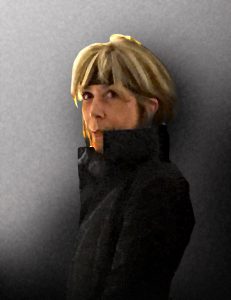 I have been studying classical/academic figure painting since 1979 and have reached a point in my career at which I choose to utilize that skill and exercise my hard-won artistic freedom to do some experimentation as well as practice what I know how to do. I am using a limited palette and begin by working either from life, previous drawings, or memory, allowing the painting to direct me in the course of its creation.
I am inspired by and work mostly with the female figure. I often create a feeling of contemplation and incorporate elements of beauty, fantasy, and magic. Some aspects that set my work apart from other contemporary figurative paintings are an atmosphere of romance and a feeling of quietude and peacefulness.
Every day I paint, and when I paint, I enter the world that I am creating in the painting.